Client: Sephora
Role: Sr Director of UX
Duration: 4 months
Sephora Color IQ – In Store Digital
Beauty chain Sephora, widely viewed as a disruptor when it comes to digital retailing, launched the Sephora Innovation Lab, a digital think tank of sorts that's also designed to groom digital leaders within the company's ranks. At the lab in the Dogpatch neighborhood of San Francisco, the product design team can ideate, test, dream, experiment and learn.
As new ideas emerge, the Lab team will be charged with sourcing, developing, evaluating, testing and eventually launching new offerings and technologies for shopping in the store and on the go.
My Role
I lead the Sephora design team.
We conducted usability testing in the Sephora sandbox with real customers in order to uncover existing pain points and validate our new designs.
After creating new user flows, we wired out the new IA and socialized it internally.
Once we had buy-in and sign-off from stakeholders and executives, we annotated the wires and created the visual user interface.
When the UI was finalized and signed-off on by the creative department, we created specifications documents which were included with the annotated wireframes and delivered in a hand-off meeting to the engineering team for implementation.
My team worked closely with product management and the business stakeholders to ensure that we were balancing user desires with business goals.
User Flow
Customer asks for ColorIQ
Clerk uses wand to take visual color samples
Wand matches skin color to palette of colors
Matching foundations load onto iPad screen
Clerk picks 3 to sample
Emails customer
User Testing
Usability testing with
customers in-store
use of the iPad Color IQ
Interviews & focus groups
journey-map the in-store purchase process
Email / web integration
Digital Lab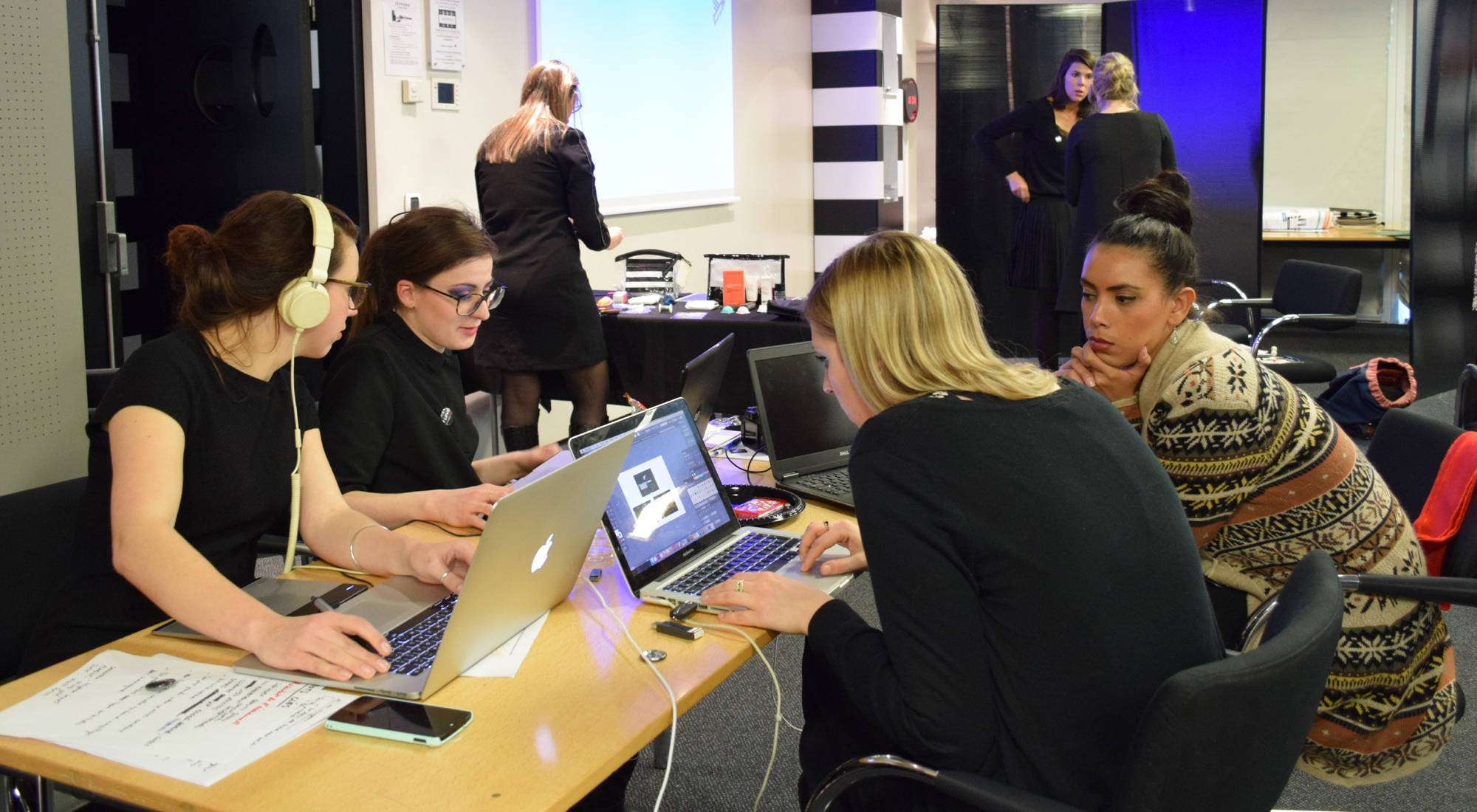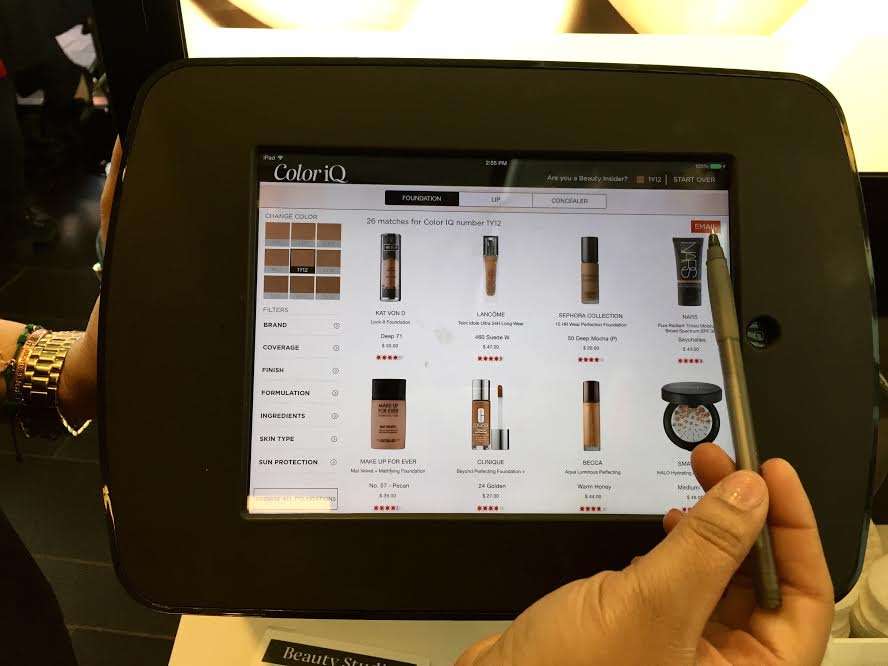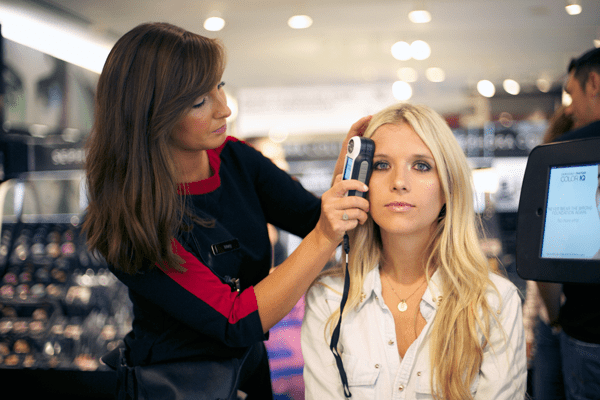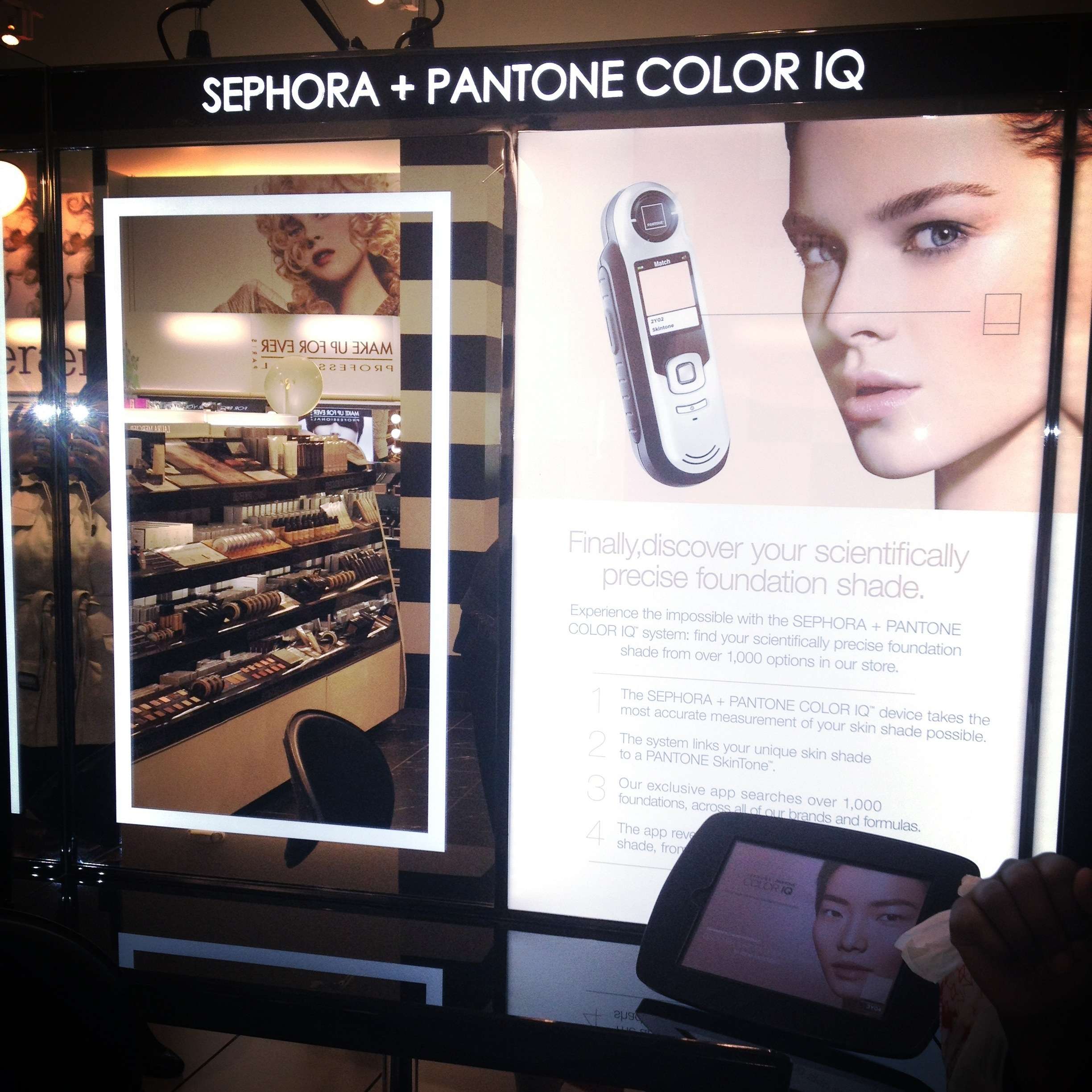 I implemented a process of ideation and brainstorming; ethnographies and user shadowing as part of the broader requirements gathering.
I introduced the concept of design cycles and prototype iterations. Though Sephora works in a strict waterfall methodology, the design department is agile and iterative during the design cycles so what is handed off to development is already tested and refined.
I established protocols and pattern libraries to use for the design documentation and handoff to engineering. This ensured that what the developers were given was consistent, clear and complete.
Strong Process
Though it may be counterintuitive, process is the key to creative thinking. When the design team understands the stages a design will travel as it is researched, ideated, conceptualized, tested and iterated, they are free to expand their creativity within those boundaries.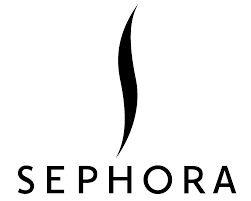 Excellent Results
The results of my efforts built a team of 7 designers who handle the entirety of the Sephora digital product design. The processes ensured effective ideation through delivery to engineering. It has ensured a world-wide brand is known for it's digital forward thinking.